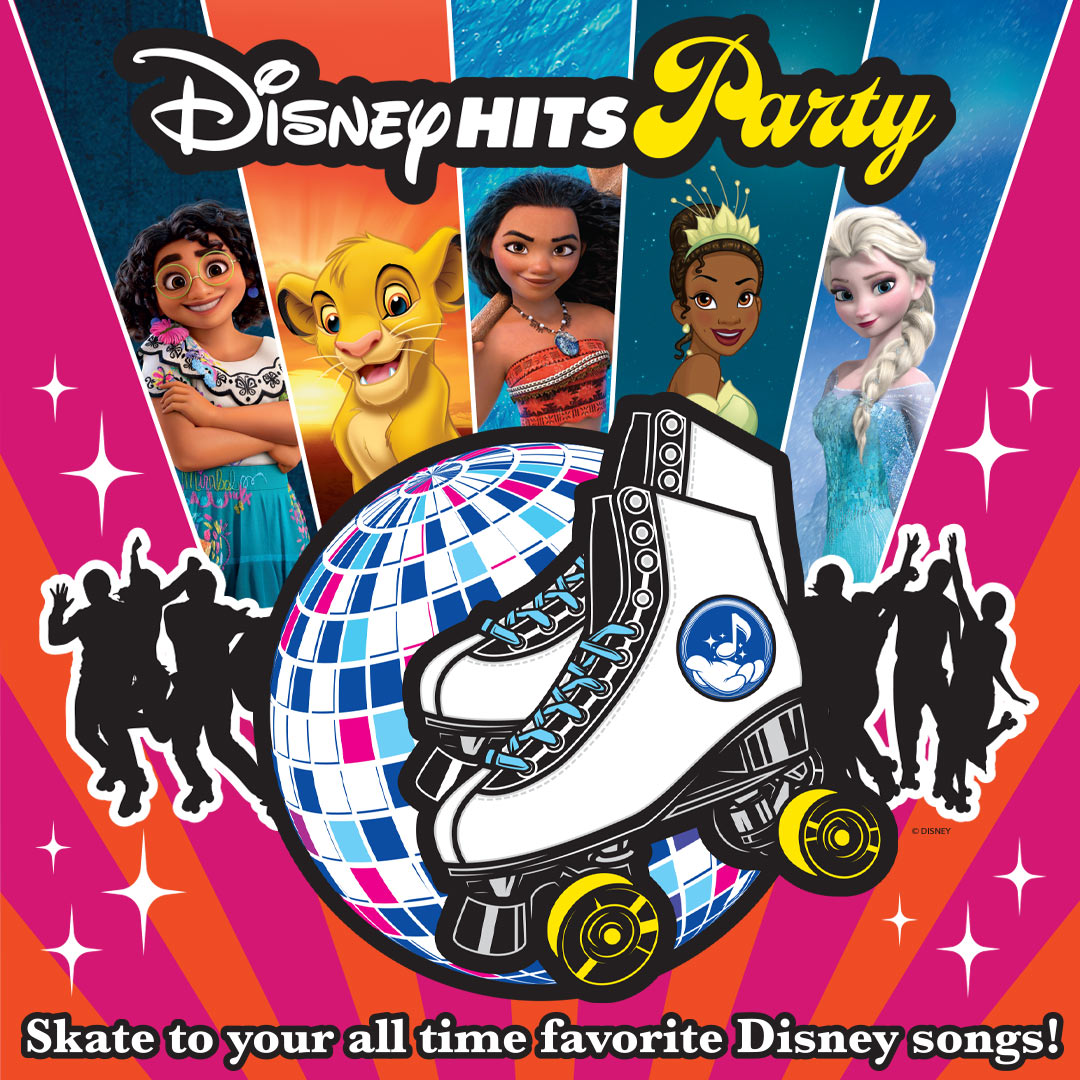 Wednesdays & Saturdays
11:00am - 1:00pm

Come Skate to your favorite Disney songs!
$9.00 – skate rental and snacks included.
One parent per child skates free!!! Parents may skate or walk with their child.
This session is designed for kids 10 & under
Each paying child will get a free snack during out Tiny Tot Skate! Snacks vary each week.
With every paid child skating, one parent can skate free!
During the Tiny Tot sessions, skate mates are included in the price!
*Our Tiny Tot Skate is geared for children 10 & under. There is no age limit to this skate. Children over the age of 10 may skate, however, we ask that they do not skate fast because of the smaller skaters. Also, we will only play children's music that is Disney themed and will not play older kids music requests.