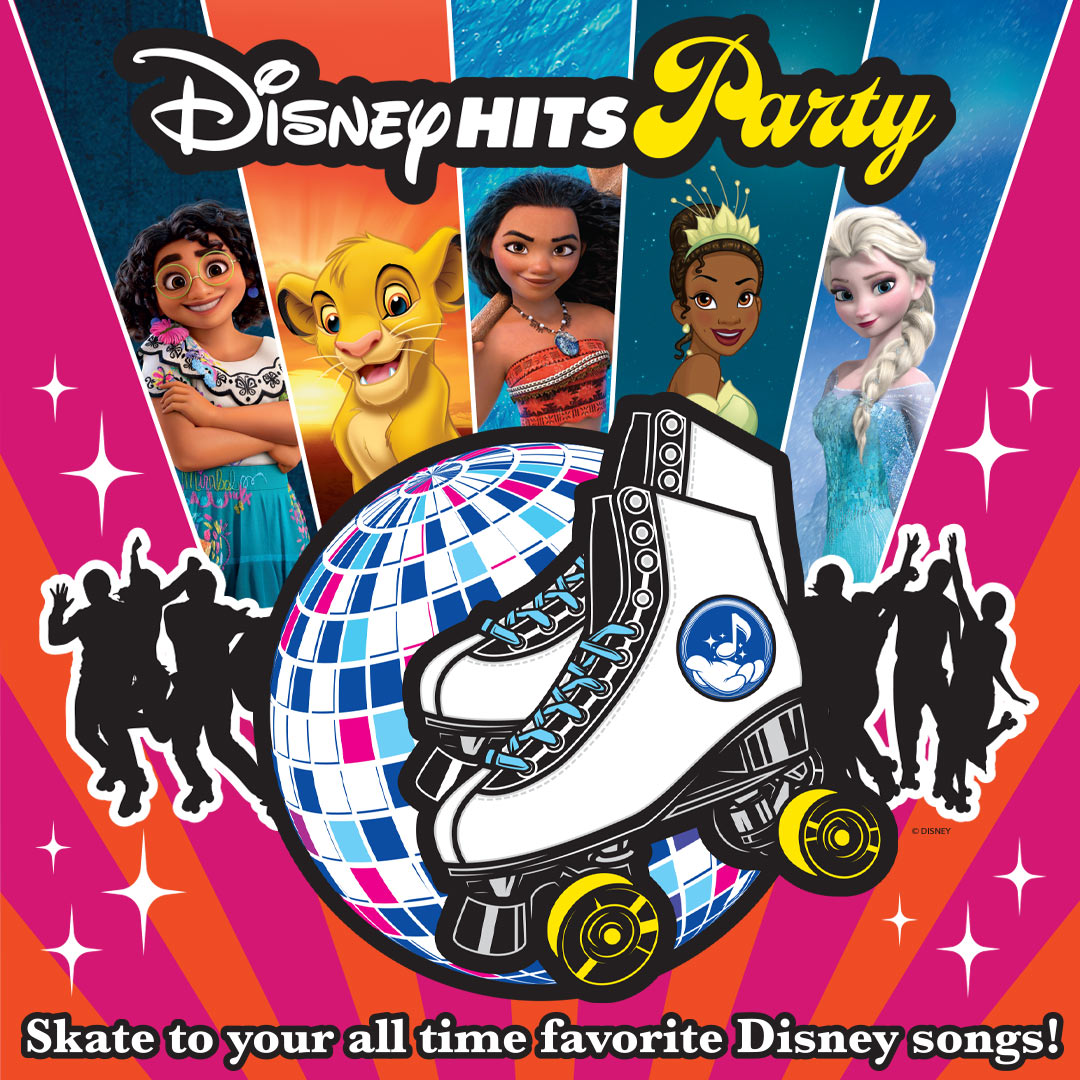 Wednesdays & Saturdays
11:00am - 1:00pm

Come Skate to your favorite Disney songs!
$9.00 – admission & skate rental included.
(offer available until 12:00pm)
This session is designed for kids 10 & under
With every paid child skating, one parent can skate free!
(This offer is available before 12pm. After 12pm, offer is not redeemable.)
During the Tiny Tot sessions, skate mates are free!
(Offer only available before 12pm. Offer still requires a $5.00 deposit in which you will receive $5.00 refund after return.)
*Our Tiny Tot Skate is geared for children 10 & under. There is no age limit to this skate. Children over the age of 10 may skate, however, we ask that they do not skate fast because of the smaller skaters. Also, we will only play children's music that is Disney themed and will not play older kids music requests.

* The $9.00 offer is valid between 11:00am-12:00pm every Wednesday and Thursday. After 12:00pm, normal session prices apply.
** Skate mates are free for the Tiny Tot Skate between 11am-12pm. Offer is not available after 12pm. $5.00 deposit is still required to receive skate mate. Once turned back in, you will receive your $5.00 back.